Your Next Chapter helps women get clear about what they really want in life. And then Carol helps them make it happen. Her specialty is deep listening—with an open heart, intuitive mind and powerful questions that help people think about what really matters. Her work includes one on one coaching, workshops, and speaking events.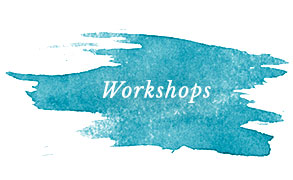 Current workshops include: The Writing Connection, my signature 8 week creative writing course for women. These workshops help women develop their creativity and courage, discover their unique voice, and create a writing habit in a safe and supportive community. Classes are small so everyone has an opportunity to be heard. Feedback is focused on the writers' strengths so she knows what resonates in her writing. Live workshops are 90 minutes and easy to access on Zoom.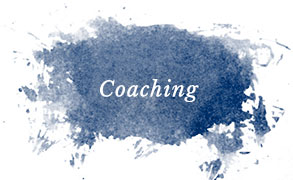 If you really want to create change in your life, let's do it together. As your guide on the side, I'll help you figure out what you want and then create the steps to bring your desires to life. I'll be cheering you on as you make progress, and provide a trustworthy listening ear when disappointments happen. I'll help you gain new perspectives, set boundaries, and gain the courage to go for what you want! I am passionate about helping people live meaningful lives.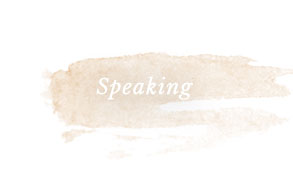 I'd love to speak to your group. I offer talks and interactive workshops on the following topics: Designing a meaningful life. Using creative tools to process grief and change. How to navigate life transitions. How to create a vision board that motivates and manifests. How to balance caregiving with your own needs. Let's work together to design a talk that matches the needs of your group or organization.
"CAROL'S VISION BOARD SESSION TRANSFORMED THIS FEARFUL SKEPTIC INTO A TRUE BELIEVER. HER WISE GUIDANCE AND GENTLE ENCOURAGEMENT HELPED ME CREATE A MEANINGFUL TOOL TO HELP ME REACH MY DREAMS. THE POST SESSION FOLLOW UP IS A MUST, AS IT ALLOWED ME TO SEE THAT I WAS ALREADY MAKING GREAT STRIDES."
Paula Barksdale
"CAROL'S BEAUTIFUL AND ENGAGING WORKSHOP INVITES YOU TO TAKE JUST A FEW HOURS TO YOURSELF TO FOCUS ON WHAT IS IMPORTANT TO YOU AND WHAT YOU WANT. WITH CAROL'S ACUTE, YET NON-INVASIVE ABILITY TO GUIDE THE GROUP, I GAINED MORE CLARITY AND FELT DEEPLY INSPIRED SIMPLY BY TAKING THOSE HOURS TO GIVE ATTENTION TO MYSELF."
Artine Haimsohn
"IF YOU'RE IN NEED OF SOME PAMPERING AND AN AVENUE TO FIND YOUR DIRECTION IN THE HERE-AND-NOW, CAROL IS PHENOMENAL! TRY A CLASS. YOU WON'T REGRET IT."
Paulette O'Hara
Carol Adler
Carol Adler is a personal coach, a former school teacher, a wife and mom of teenagers and the founder of Your Next Chapter.
Carol's earlier chapters of life included a very rewarding career in education. After she graduated from UCSB with a degree in Communications, she headed to UC Berkeley, where she earned her teaching credentials and became a 6th grade teacher in Piedmont, California. A few years later her house burned down in a massive fire in the Oakland hills. She lost everything except her Toyota Corolla.
Because she had a lot less stuff, she was able to move to New York City where she continued to teach at a prep school. She also met her husband in New York on a blind date. They have been together over 20 years and have a son and a daughter.
In 2013 her life took another detour that eventually led her to creating Your Next Chapter. Her husband was hit by a car while riding his bike. He was in the hospital for 6 weeks and endured a very long recovery. That challenging chapter of their lives taught Carol how incredibly important it is to make our time on earth matter.
When she was trying to figure out what was next in life for her, she met a coach and went to a vision board workshop and made her first board. That vision board motivated her to return to school, and create a business to help others get through life's challenges.
Carol is passionate about helping others live their most fulfilling lives. Her motto is "Get curious." Everything in life has something to teach us if we're open to listen.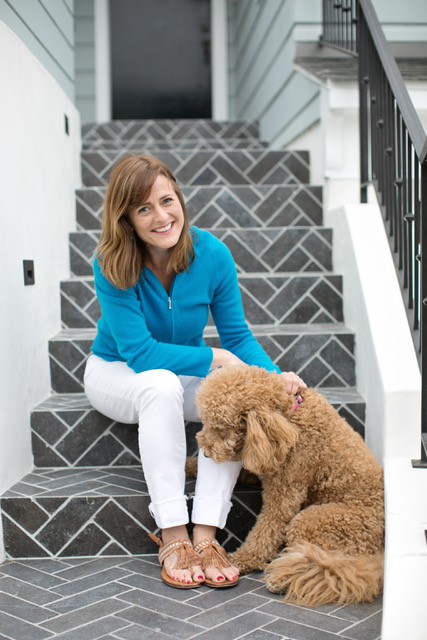 I look forward to speaking with you! Please email me at [email protected] or use the contact form below.