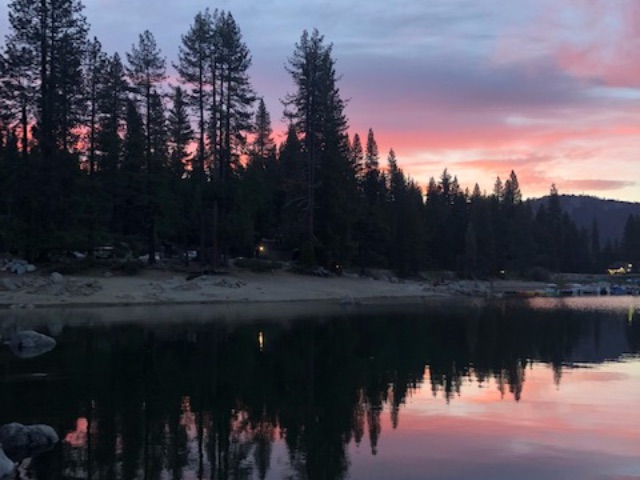 Something Good is Going to Happen
"I think I had the Christmas Eve Syndrome last night," my 19 year old said.
You know when you're so excited for the next day that it's hard to fall asleep?
My son couldn't sleep because he can't wait to start his summer job at Huntington Lake as a camp counselor. 
I imagine it's excitement and nerves.

But it's still that feeling of ANTICIPATION
that something good is going to happen.

My wish for YOU
is that feeling of ANTICIPATION as you approach the summer season. 

Has your Vision Board fallen behind your bedside table (like mine)?
Or if you just haven't looked at it in awhile, pull it out and see if there's something that inspires you to get something REALLY GOOD on the summer calendar.
FOR YOU.
Something that lights YOU up.

The words: "Seeking serenity" and a photo of an island surrounded by water are on my Vision Board.

Last night, as we walked along the shore of Shaver Lake, I got some serenity. (I'm here because my son needed a ride to camp. But we both got the spectacular view.)

Wishing you moments of CALM.
And also ANTICIPATION
that something good is going to happen.
Tags In