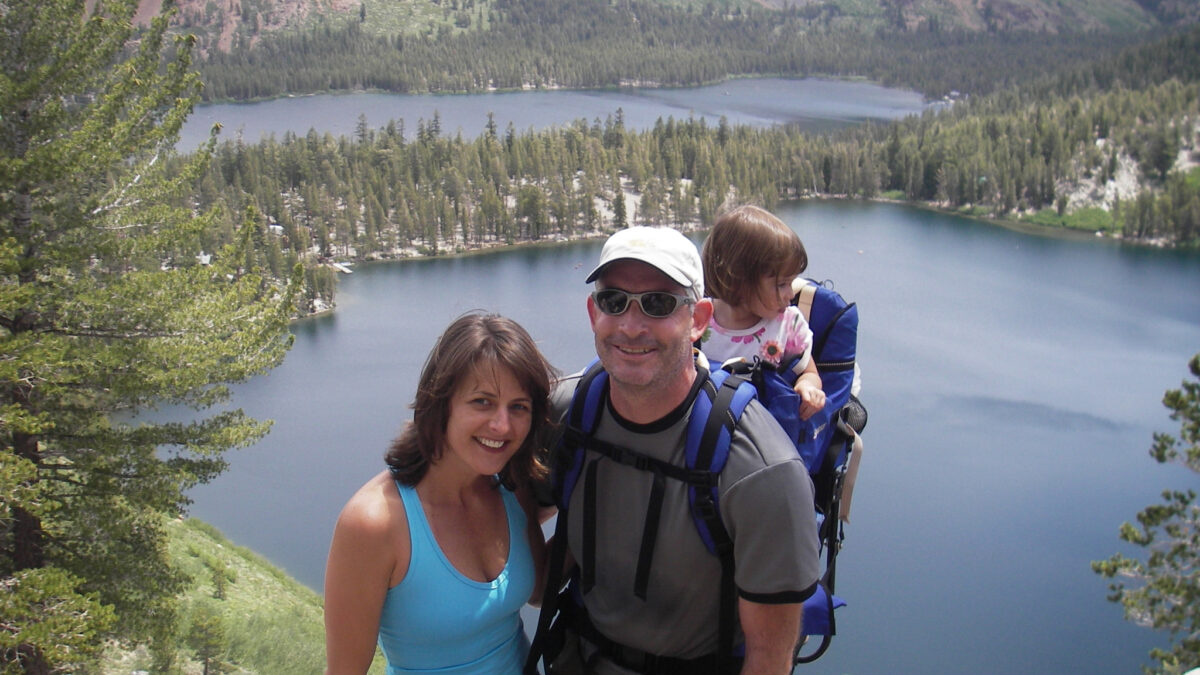 Creativity in Tough Times
M&M's got a lot of kids through the Sierras.
My dad (who turned 80 yesterday) used to lead backpacking trips all over the Sierra Nevada mountains. They were for different age groups and my brother and I had to go on almost all the trips. Begrudgingly.

But my parents were creative and what got us up the mountain were M & M's placed on the rocks. They didn't hand us a bag to eat while hiking.

Instead, they made a game of it. 

We had to keep our eyes looking ahead in search of 2 colored candies at a time. My dad, the lead hiker, put the M & M's on the rocks as he hiked. It was like a low budget Easter egg hunt.

The other technique that got me up the mountains was planning my birthday parties. First we'd talk about how great last year's party was—the Malibu Barbie, her convertible, the dress I wore, the roller skates I got. (GRATITUDE!)

And then we'd plan my next birthday. 
I'd chat and visualize the whole event.
My mind was transported from a dusty trail outside of Bishop to Farrell's Ice Cream Parlor.

The power of our mind is incredible for getting through unpleasant situations. 

I listened to a webinar from Martha Beck on Creativity and she talked about what a powerful tool it is when we are suffering.  If we can IMAGINE a situation different from the one we're in, we can shift our mood dramatically.
If we can use our suffering to CREATE something, we can persevere and have more meaning in our lives. The upcoming Tour de Pier event was CREATED out of the suffering of so many from cancer. The book, Educated was Tara Westover's creation from an abusive childhood.

So here's some takeaways:

1.  Start IMAGINING. Transport your mind somewhere else. You can use your vision board for ideas. You can even do this while standing in line at CVS.

2.  Go for GRATITUDE. Tell the TSA that you appreciate the work they're doing. Or tell your kid what a good idea it was to check out that school that led to an adventure in Boston. Tell your girlfriends about the best gifts they've given you.

3. PLAY! Find something funny. Ask your kids to plan an activity on the trip. Make a game out of packing up. Bring some M&M's.

And THANK YOU for reading something I CREATED today. 
Tags In